Kind of. I've only been lazy in the sense of neglecting this blog. Again. I get side tracked with being awesome over
here
. Prepare for a major photo dump of everything you have(n't) been missing.
A couple of weeks ago our wood stove was here:
Then we both decided we hated it and moved it here:
We like it much mo' betta! There's even smoke coming out of the chimney like it's supposed to! We used the left over tile/scraps from our bathroom floor/shower upstairs. You'll get pictures of that later...Like when I decide to clean up the disaster in there.
Also, I'm about to show you pics of Caeden's "nursery". It's still unfinished, but finished-ish enough that you can see it. Ready?
There it is. It's still missing a few key things...like a door, window trim, crown molding, and baseboards. Oh, and a super sweet awesome rug like this: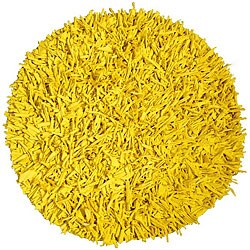 but not so shaggy looking, or so fetching expensive. Ugh. I think I want a braided circle rug in this color. Yes...yes.