You know how there's that whole part in Beauty and the Beast? Where Beauty is in the library (at the beginning of the movie) on the ladder, and she rolls down the wall of shelves right before she's about to break into song?
Yup.
I decided that I want a library ladder...in my kitchen.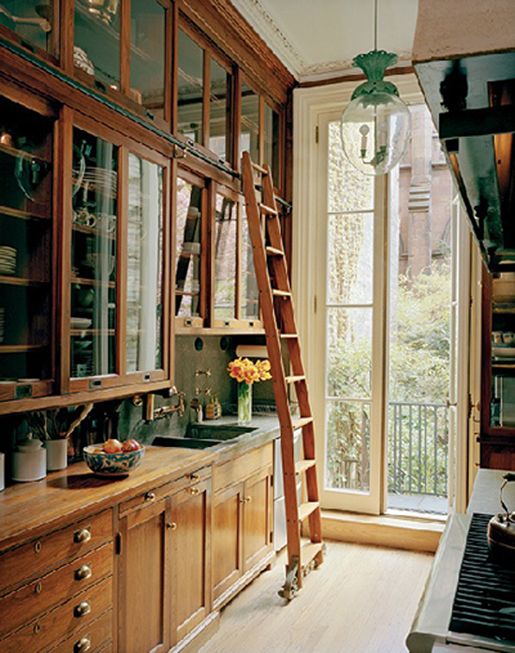 I'm a little ahead of myself yet again, but I like to have an idea in my head of what I want! We have almost got everything cleared out enough at our house to start doing the electrical and plumbing. Yay!